Post by ThunderBreak on Jul 11, 2005 11:57:50 GMT 8
Here's some of my super robot collectibles... will start with the smaller ones first... then, we'll work towards the vintage (bigger ones)...
Popy SR gashas
Popy Description: borrowed from Robot-Japan
In the early 70's the parent company Bandai spun off the toy division Popy and allowed them to utilize an unproven toy material for Japan-- die cast metal. That zinc based metal soon gained the trade name "Chogokin" or super metal alloy. In the late 70's the United States was introduced to this masterful company with the "Shogun Warriors" toy line. Mattel re-packaged and distributed an assortment of the Chogokin super-robots throughout the states.
Popy robots are often considered to be jewelry-like in their refinement and represent the pinnacle in engineering for die cast engineering in Japan. Much of the paintwork utilizes at least 4 colors and has an exacting glossy polished appearance. Chrome parts, transforming mechanisms, shooting fists, swords, axes, hidden compartments, and even magnets are used throughout the line. Later in the 90's the parent company Bandai decided to recapture the essence of these toys with the "Soul of Chogokin" robots (see the Bandai index).
DX or deluxe versions of Popy Japan toys were re-released in the United States (1984-1986) under the brand name of Godaikin (see the Godaikin picture index). Godaikins are nearly identical to the Popy, Japan releases.
Series 1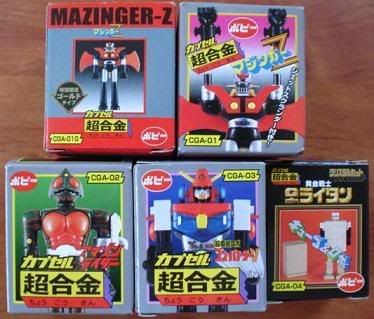 Series 2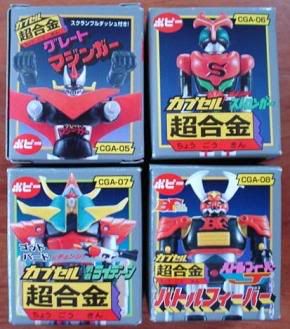 Series 3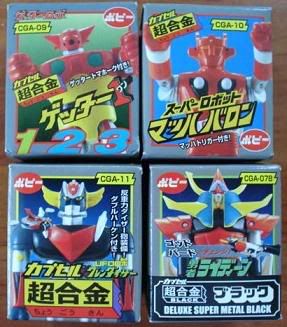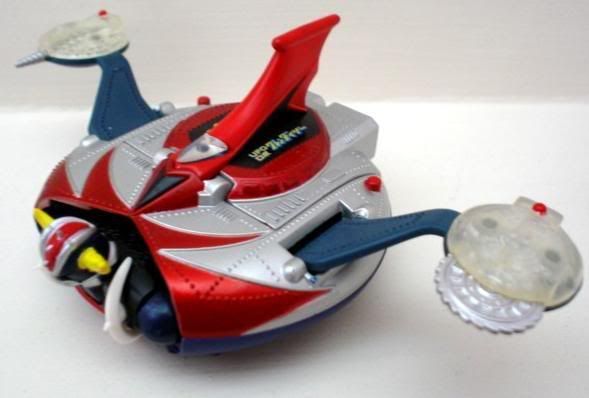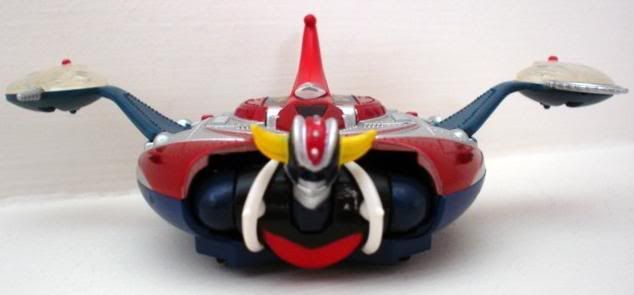 Series 4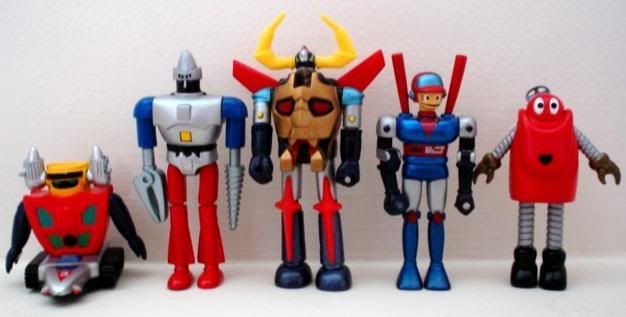 Series 5
Popinika gashas
Popinika description: borrowed from Robot-Japan
"Popinika," Popy's brand-name for their series of diecast character vehicles, is based on the Japanese words for "Popy" and "Mini-Car."
Series 1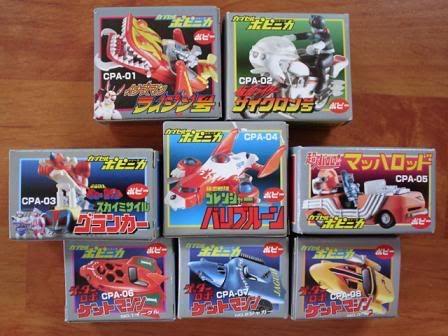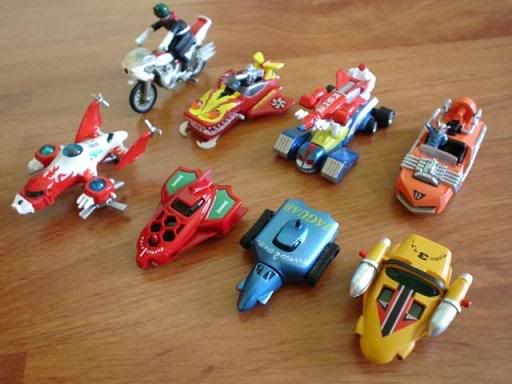 Series 2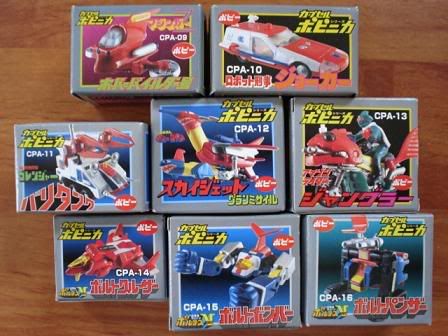 Series 3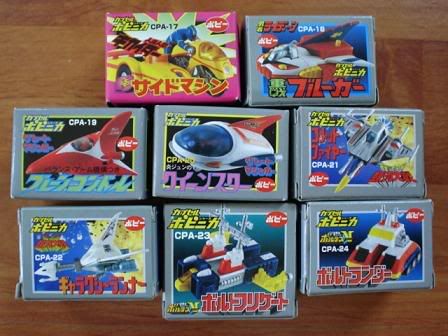 Series 4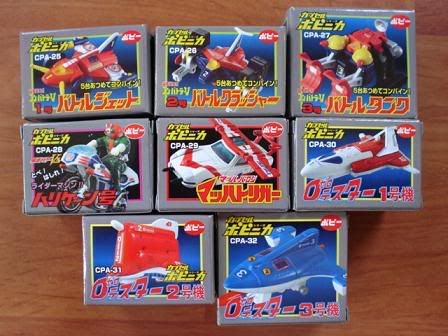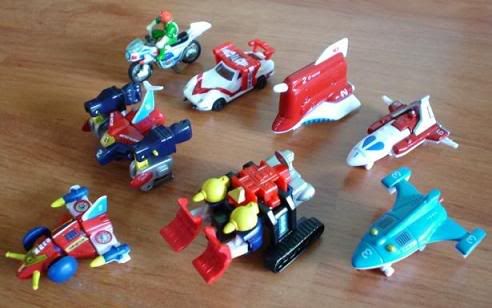 Series 5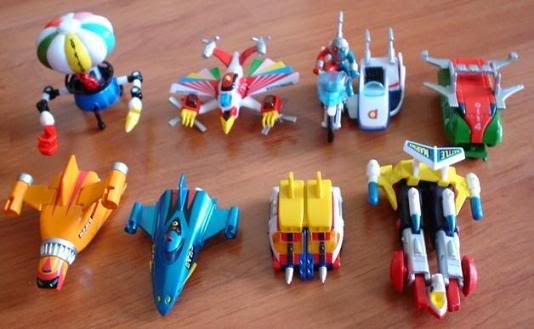 5 vehicles of voltes v = crewzer, bomber, panzer, frigate and lander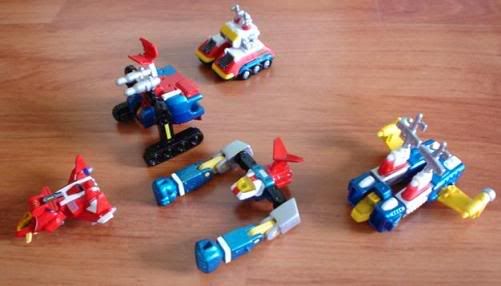 LET'S VOLT IN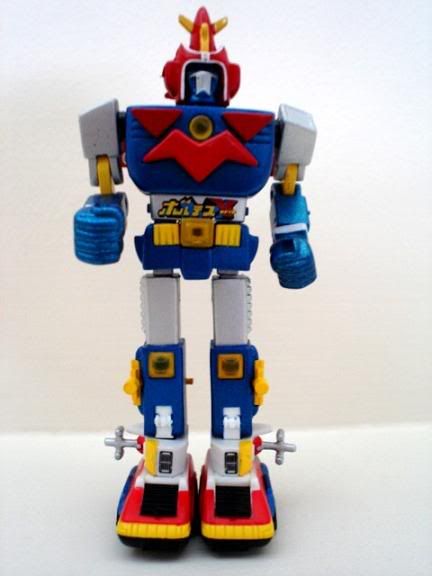 ... these gashas combine to form Voltes V
LET'S COMBINE
Marmit Mini Metals
Getter 1, 2 and 3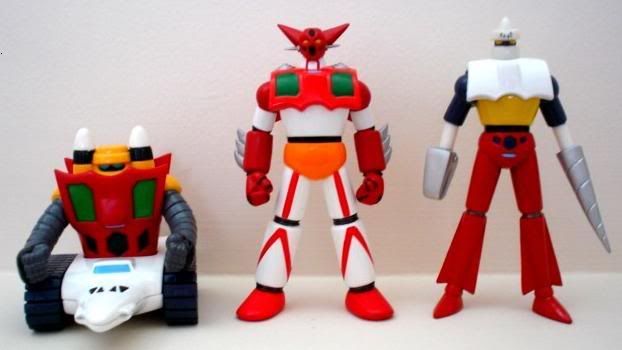 Getter G 1, 2, and 3
Jeeg, Mazinger Z, Great Mazinger and Grendizer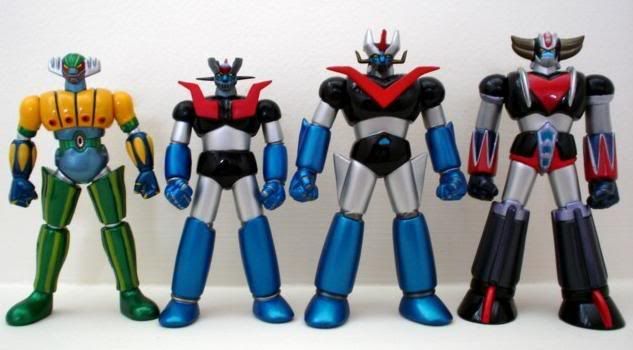 The Chogokin Line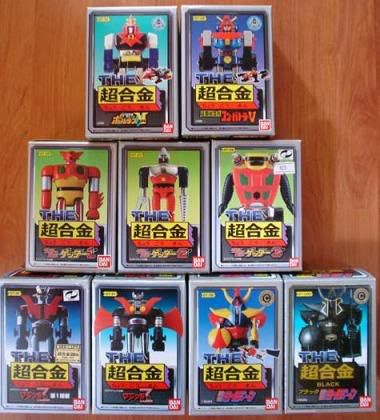 Convention Expo Exclusive GT-00 and GT-01 Mazinger Z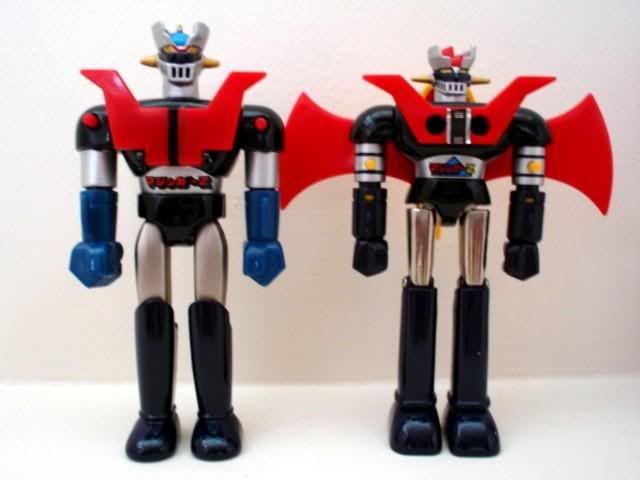 Size comparison between The Chogokin GT-01, vintage GA-01 and Popy gasha Mazinger Z
GT-06 and Convention Exclusive Black Raideen
Size comparison between The Chogokin Raideen and their respective Popy gasha versions
The Chogokin Getters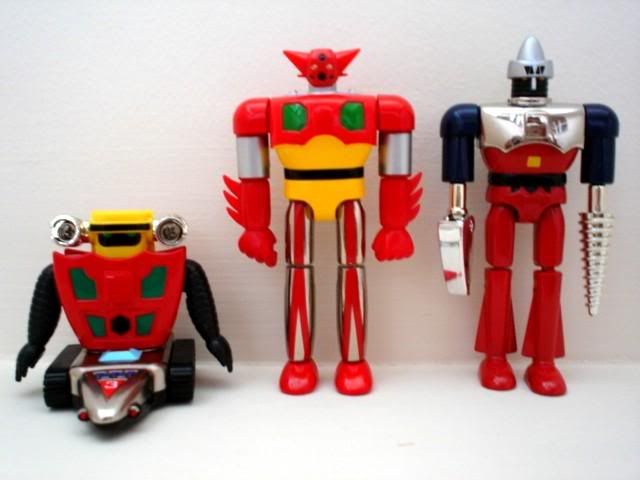 vs. their Popy gasha counterparts
The Chogokin Combattler and Voltes V
from left to right: Popy Gasha Combattler, Popinika Gasha Combattler, The Chogokin Combattler, The Chogokin Voltes V and Popinika Gasha Voltes V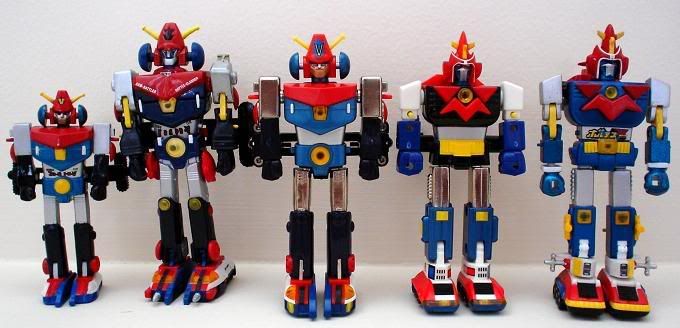 ... The Chogokin collectibles are based on vintage ST chogokin while the popinika gashas were based on the vintage DX versions...
Banpresto Combattler
this collectible was released to test market acceptability of SOC Combattler...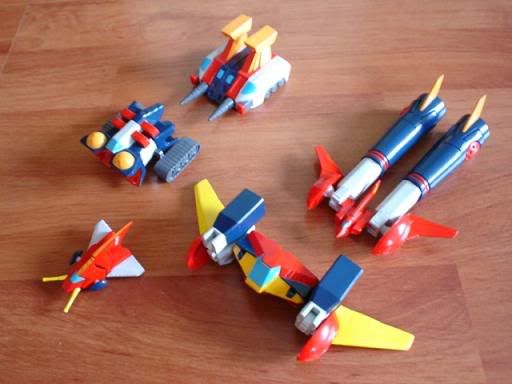 Eternal Force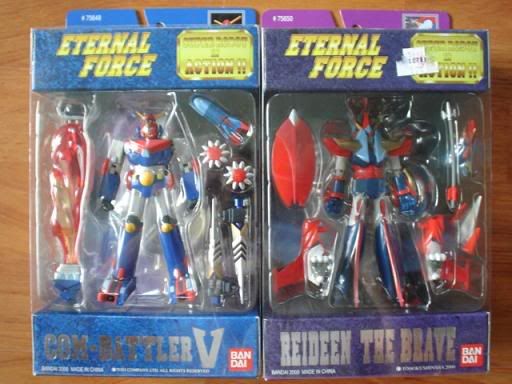 The Black version was released as a HK exclusive to SOC Daiku Maryu...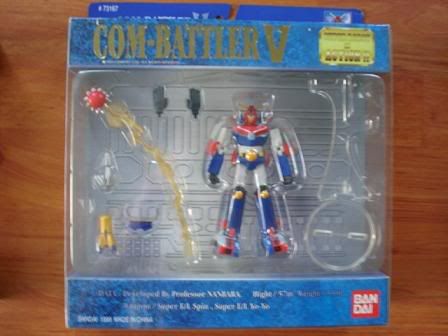 Hero Collection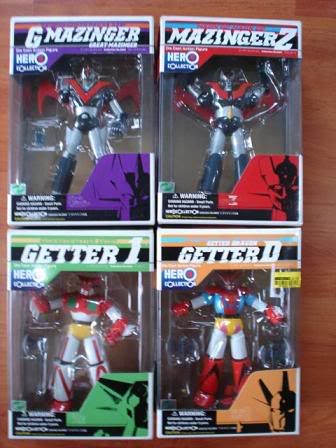 ... that's it for now... will take pix of other SR toyline soon...