Post by freaky on Sept 23, 2008 16:04:50 GMT 8
HMM 004 - Genosaurer
HMM Line
From Wikipidea
Overview
The Geno Saurer is a Tyrannosaurus-type Zoid, created by the Guylos Empire, and used during the Helic-Guylos wars that occurred on Zi after the meteor strike of ZAC 2056.The Geno Saurer was one of the first new Zoids designed after the destruction of the third moon of Zi and the resulting meteor shower. The Zoid's design came about by scaling down the Death Saurer, and adapting its technology. Geno Saurers were the first Zoids to be equipped with the newly-developed Organoid System. This system, derived from technology found in an ancient ruin, enhances the Zoid's intelligence and abilities.

The Geno Saurer is a very capable Zoid, being fast and agile, while also very well armed and armoured. The Zoid's main weapon is a Charged Particle Cannon, a derivative of the Death Saurer's main weapon. While smaller and less powerful than the older weapon, the Geno Saurer's cannon remains potent. The Zoid's only weakness is that it needs to be anchored and completely stationary in order to fire the Charged Particle Cannon. Another problem is caused due to the massive heat generated by such a weapon, causing the weapon to only be able to fire once every couple of minutes. The thick tail of the Geno Saurer is covered with vents and filled with heat-sinks to partially compensate for this problem.


Stats
Crew 1
Weight 112.8 tons
Depth 23 m
Height 11.7 m
Maximum Speed 260 km/h
Weapons Hyper Killer Fangs, Hyper Killer Claws (2), Hyper Strike Claws (2), Laser Gun, Long Range Pulse Laser Rifle (2), Charged Particle Cannon
Equipment Anchors (2)

ImagesArticulations
note: thumbmail images can be click to view large image

Head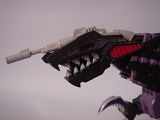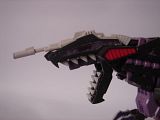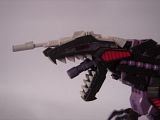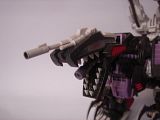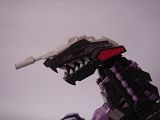 Hands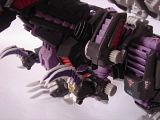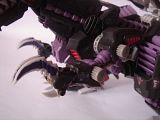 Legs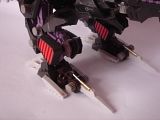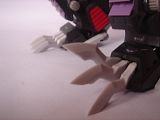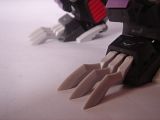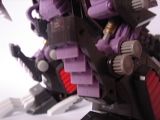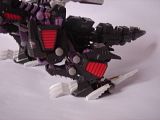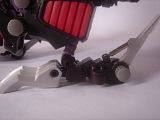 Tail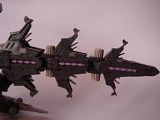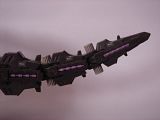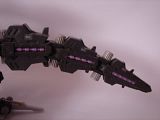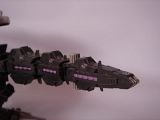 Weapon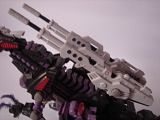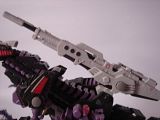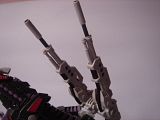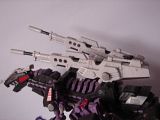 C-o-c-kpit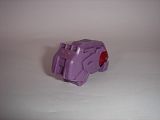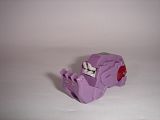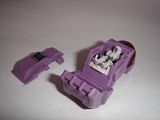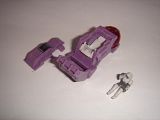 Comparison shots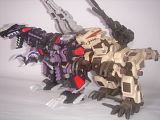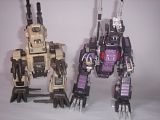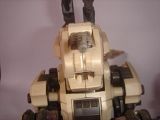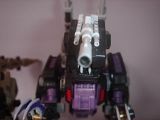 Assembly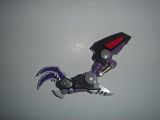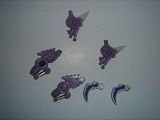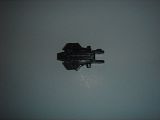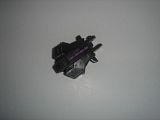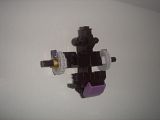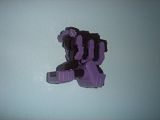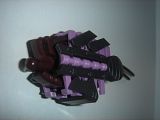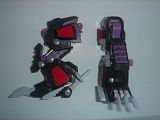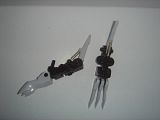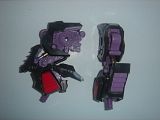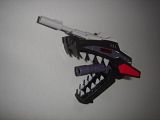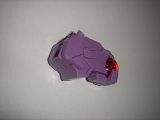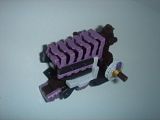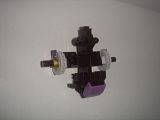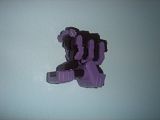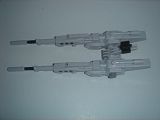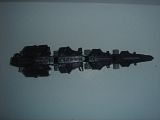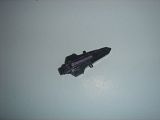 Deathsaurer Post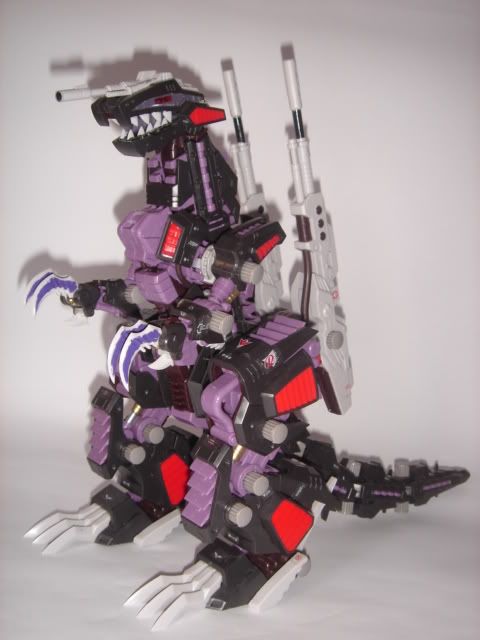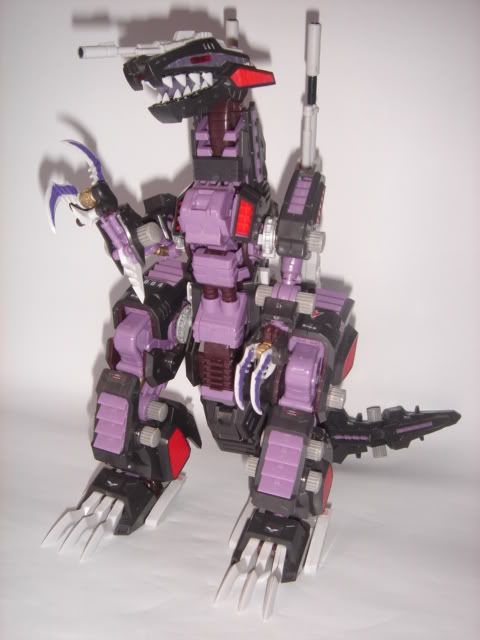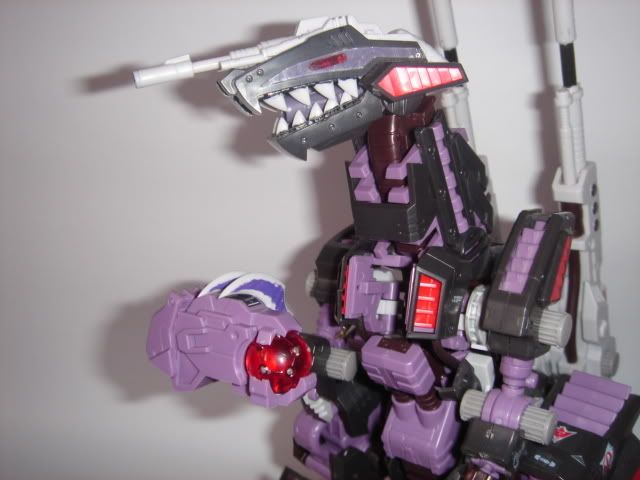 Raven Emblem
All views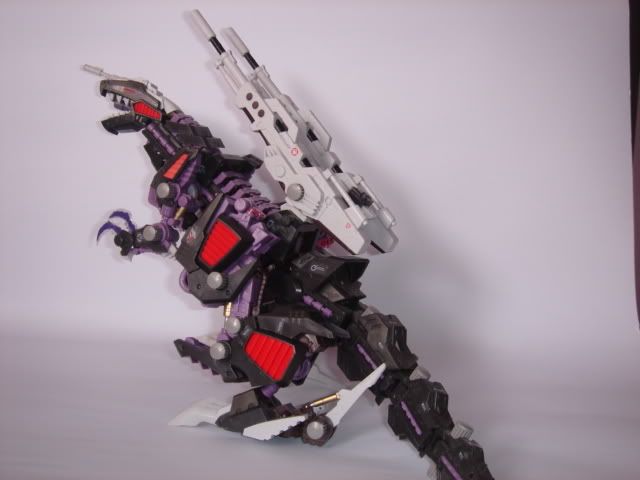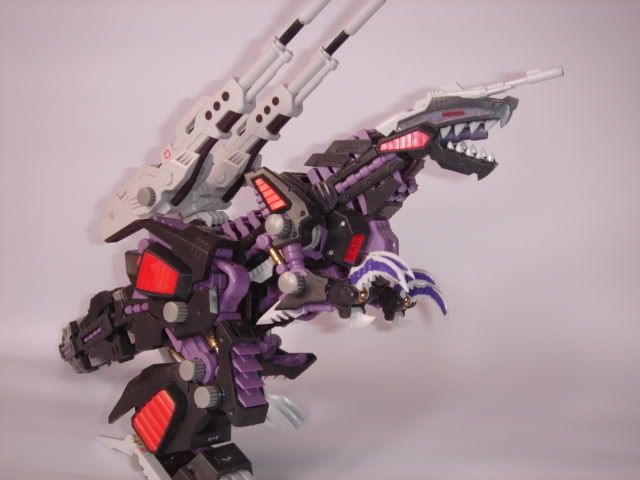 CPC Position
Design
The redesign of this kit makes the Genosaurer to be more sleek than more bulk. It evolves every part of the GS to be more detail than before, sharp teeth and claws is one of its highlights. The pulse rifle is its back is much longer with a new white color, but much of the original color scheme of Black, violet and red are seems to be inplace. A booster can be seen on the back of the legs, a vent of the tails can be flip open and a removable c-o-c-kpit from the chest are the added designs to the kit. A 3rd person frontal view of this kit seems its best to look at it than other angles. Flaw: The head is too little, the body is to straight, the hand claws are also small, the CPC cannon cannot be position is a straight firing angle with the body, the feet is only support by a single part unlike the old kits that is always two and the lower neck Vents cannot be open anymore. Anyway this is seems to be expected since its only the 3rd new design for the HMM that which will be likely be fix on new kits (not recolor or reissue)
Assembly
If assembling a HMM SL will make your fingers hurt, this kit will make you fingers bleed if your not carefull. The claws in the hands is so sharp that it could poke your finger. Even after assembling it, the claws might be able to poke you again while you are connecting the legs or just posing this kit. As most of the review of HMM, this will take you sometime before you are finish, I will not detail anymore how but i will just point out some reminders on some important parts of the kit. Head part, the mouth could be painted with black so the kit will not have a white mouth; The armor part of the chest needs some handling with care since its very fragile and tends to break even with little force; The tail vents must be glue for stability, especially the smallest vents since its too little, handle it with care also; The leg frontal armor vents must be handle with care and the back armor part which holds the stabilizers(anchors) must also be glue for better articulation.
Articulation & Features
It still has two option weapon for the head weapon attachment; The tail has a wide range of articulation with all position can be possible, from left to right & up and down, etc. The vents on the tails is highly noticeable of its features. For the articulation, the head has a nice movement but cannot look up while the neck seems posseable at first assembly but in truth will always be in one place because of the host connectors at the back & maybe the weight of the head itself. The hand movements is good also but tends to pull the chest part of the kit if force. The legs has also have a very nice stable and wide range of movement except for the feet which can be loose in time, but they have remedy this with the stabilizers at the feet. in fact it has 3 stabilizers in one leg.(see images). With the amount of articulation with this kit, it can make the memorable firing CPC position very easily except for the mouth cannons since the problem with the neck movements.
Overall Verdic
If your looking for some very long time to kill and need a chalenge then you might want to get this kit. Its not a typical zoids kit that is wallet friendly since it could range from 3.5k to 4k. It got some issues and flaws at a first sight but tends to grow on you in time while looking at it. Not bad and not so good, just Okay and an okay is enough for me. Anyway I still recommend this if you love a GS since it has its own twist and flavor added to the kit.
The good
good redesing of the original
Poseabilty
color scheme
The bad
neck articulation is a flaw
price
Ratings
;D ;D ;D ;D out of ;D ;D ;D ;D ;D