Post by jekmyster on Oct 19, 2010 0:34:05 GMT 8
Ok so just to start, this is a project that has been long overdue. I buy the revoltech figures and figmas but havent actually taken them out of the box until now. I found out that when i started collecting them, i would take them out of the box and pose and display the figures. Eventually i noticed that the figures are turning yellow especially the white ones, because of dirt, smoke (i smoke in my room) and moisture. So i decided not to open another one until i have a good place to put them all. Its been a few years and finnaly gotten around making shelves for my wall which was my first project. I got that done in about 2 weeks from 3/4 plywood and shelving materials from ace hardware. So the next project was how to make the shelves dust proof and moisture proof and smoke proof so i decided to buy acrylic sheets and cut them to size so that i have now a good figure case. I used weather proofing to secure the edges so that its air tight and bought those silicone thingies that absorb moisture.
So here it is. Its been a long time coming and i didnt even realize that i have bought over 40 figures already but i'm proud to show it off now. Heheheheheeh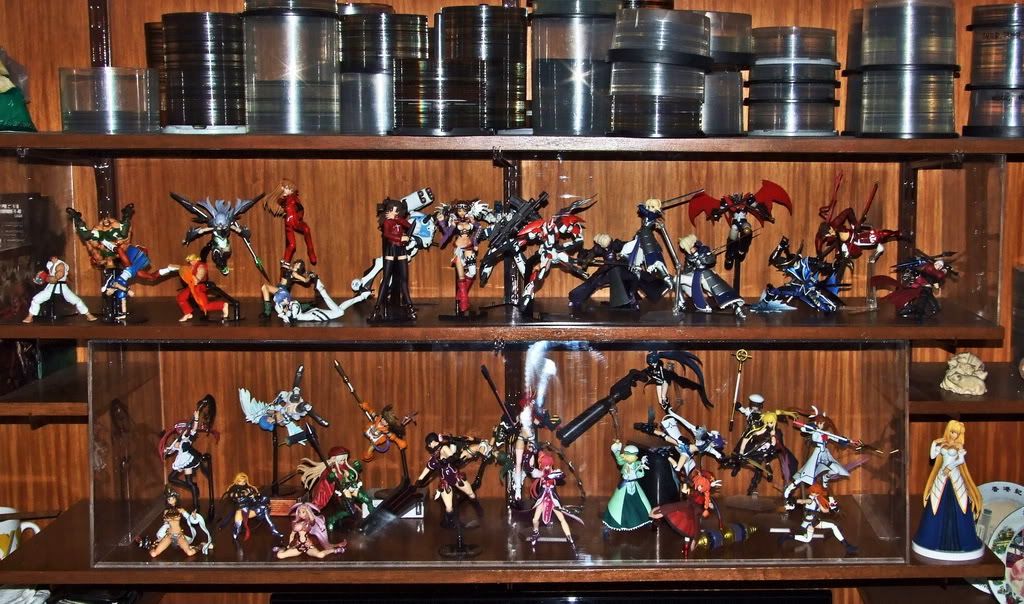 This is what the shelves, figures with the acylic sheild looks like
Top Shelf

Bottom Shelf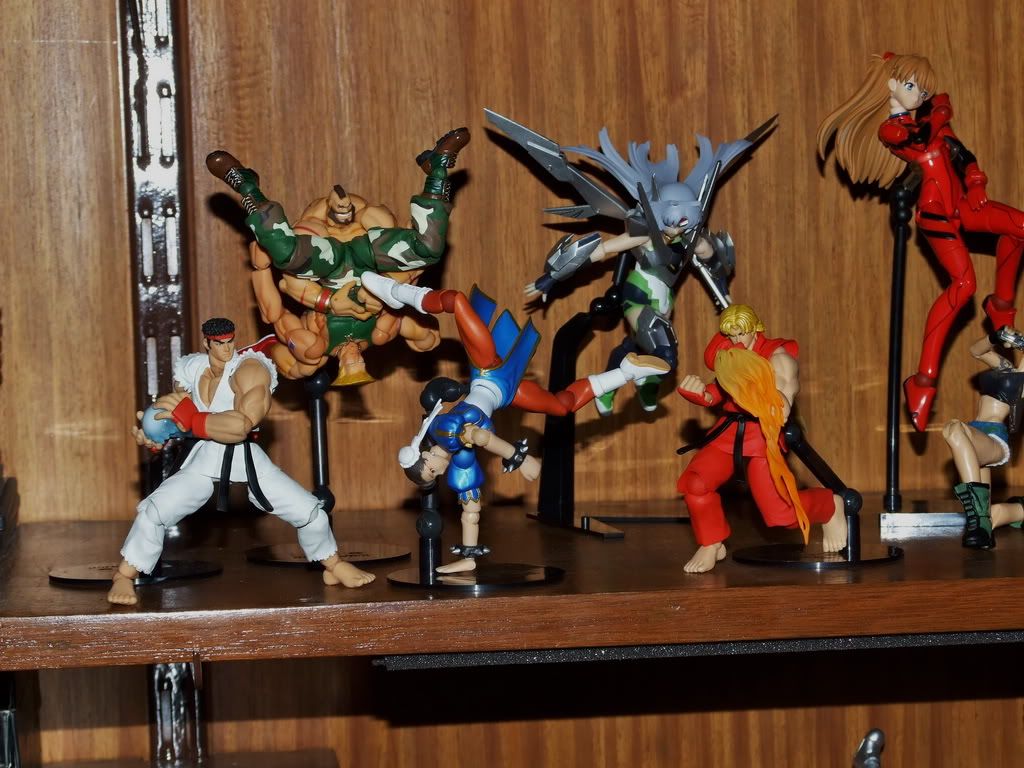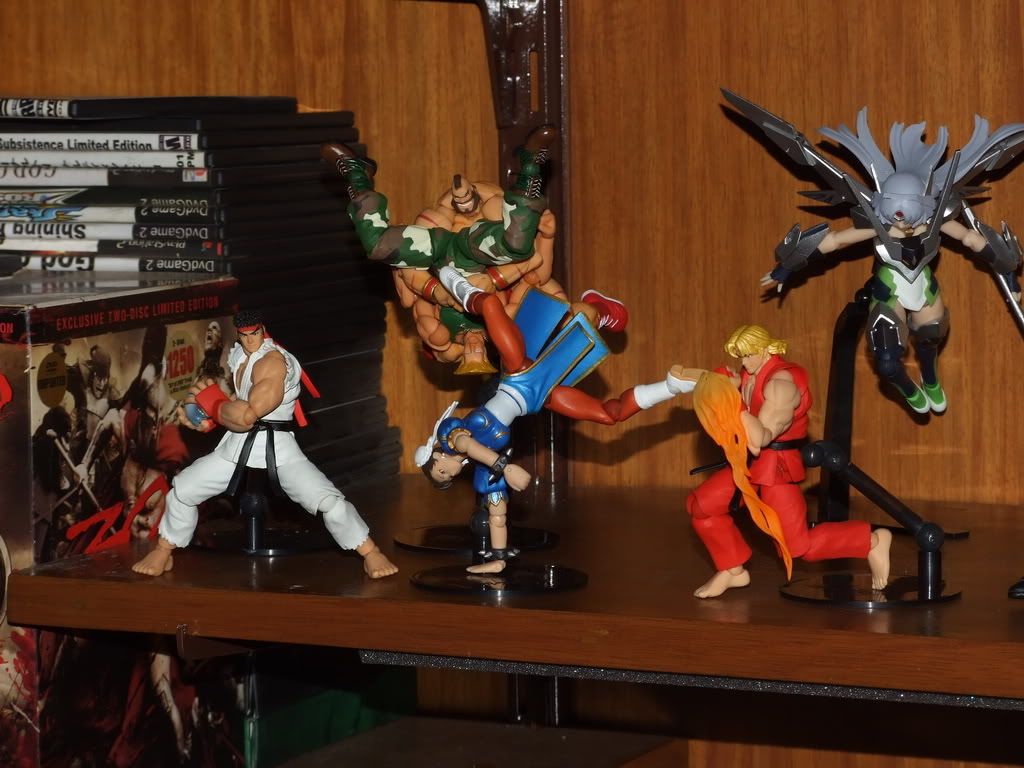 Street Fighter Figs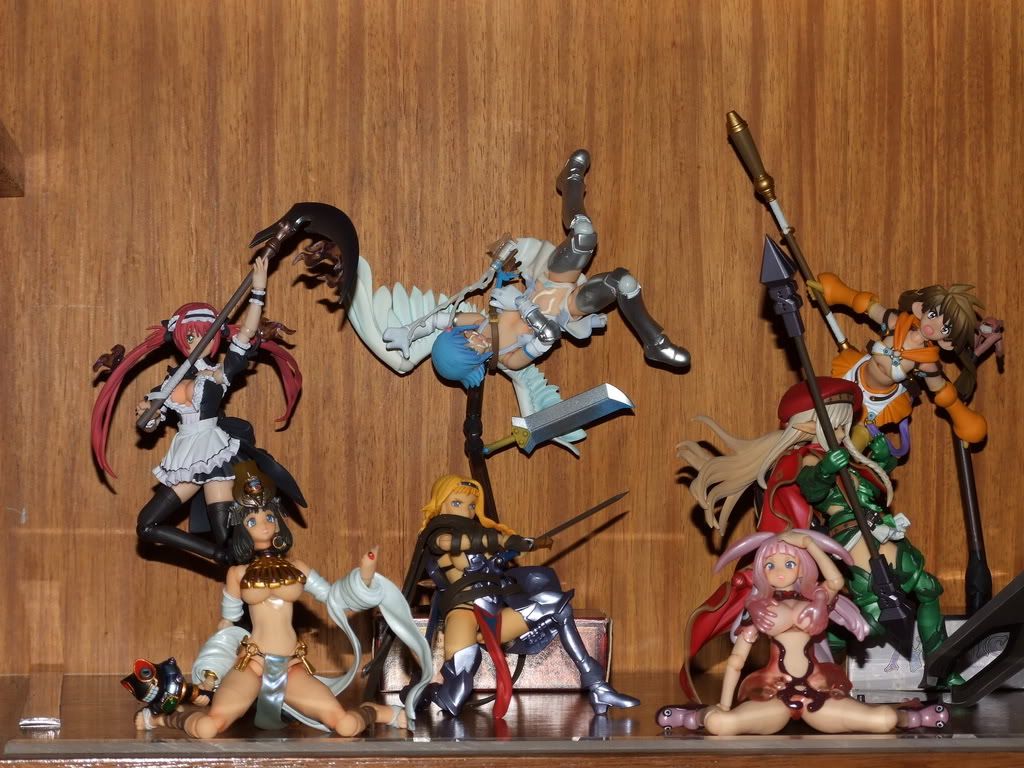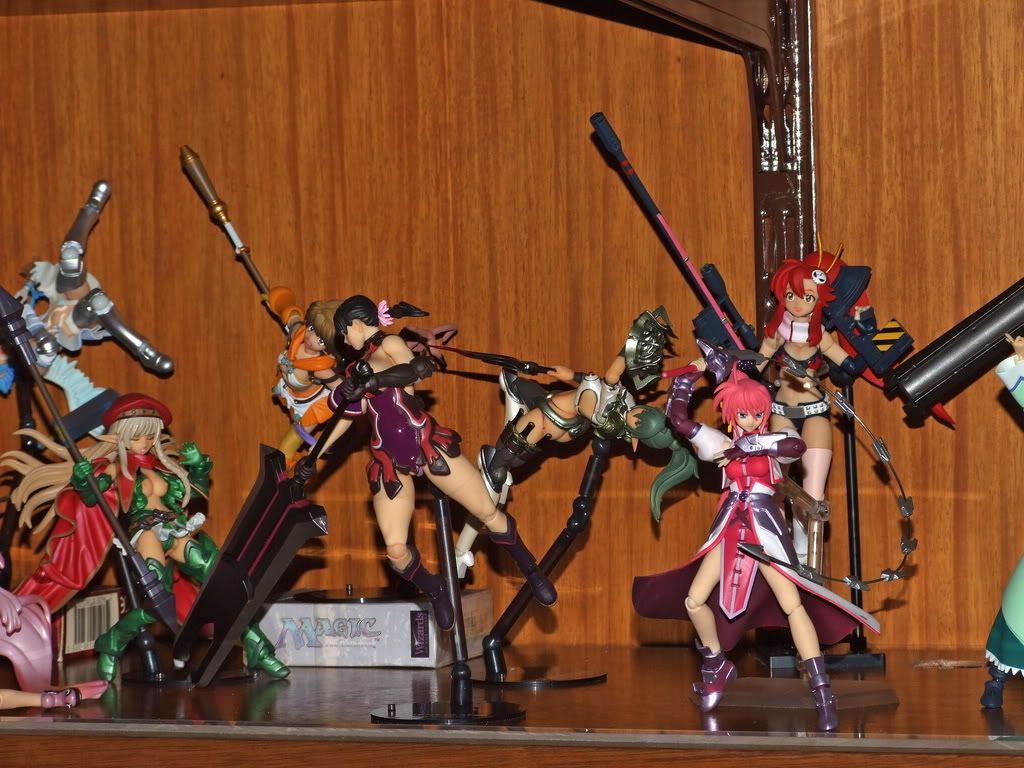 Queen's Blade Figures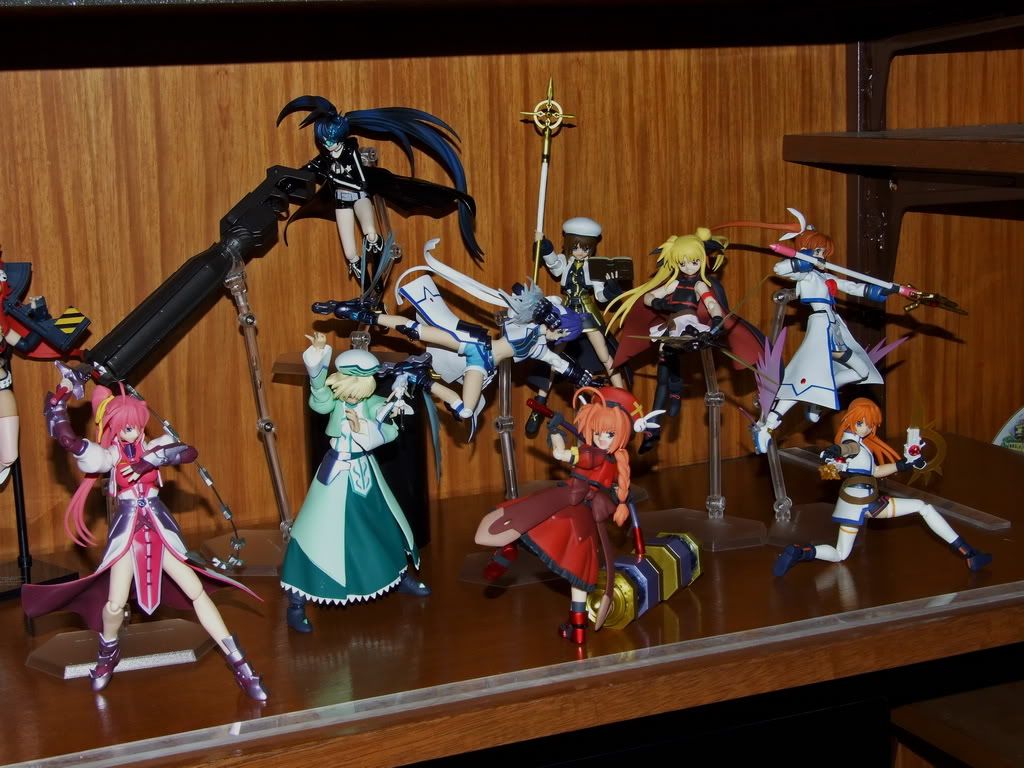 Magical Lyrical Nanoha Figures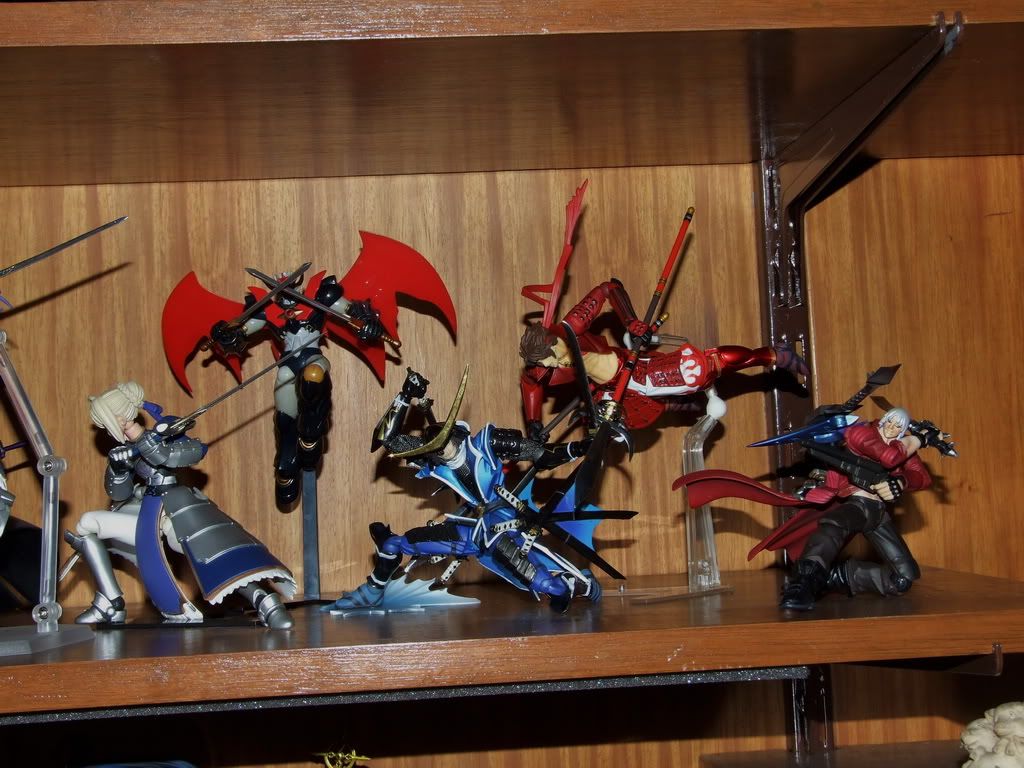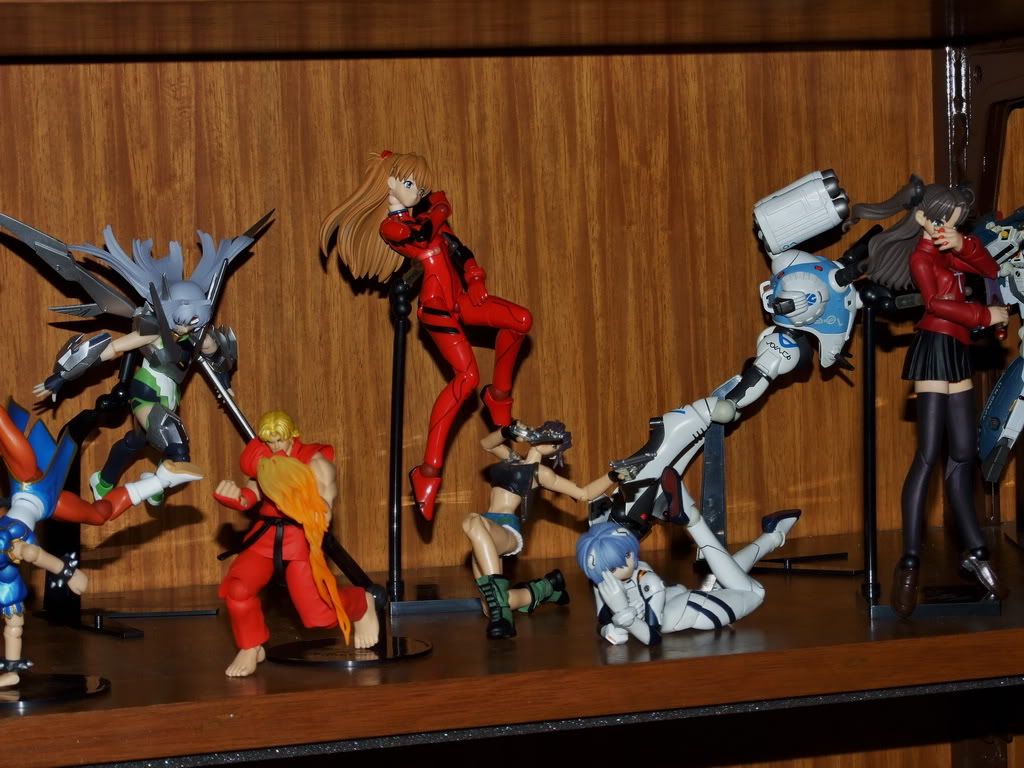 Assorted Figures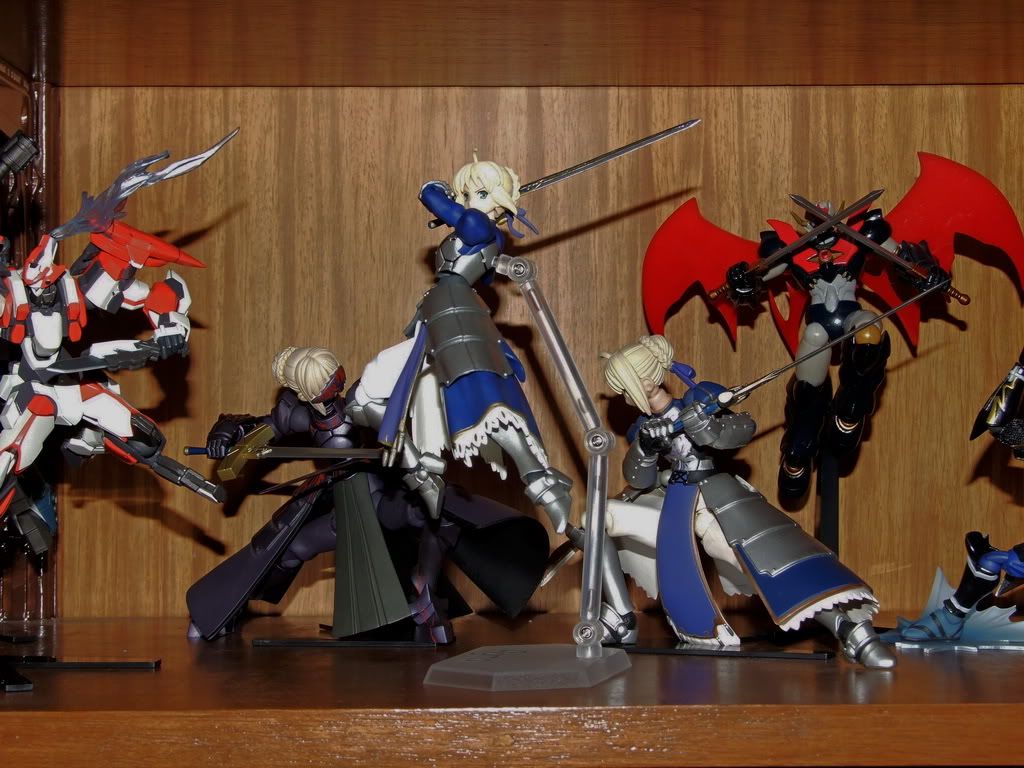 Fate Stay Night Saber Figures
Well thats about it. Thanks for viewing. I would also want to say that my next project is filling up the 2 shelves with Di:Stages from figma and have a nice printed backdrop. But it seems that making Silicone rubber molds is a bit more tricky than i anticipated.
Until Next time